Global Mental Health Task Force
The Global Mental Health (GMH) Task Force is focused on promoting positive mental health and well-being for all. We are committed to an equitable, holistic, inclusive, and respectful approach in our practice, research, education, advocacy, and policy efforts. Working from a human rights and community-based lens, the GMH Task Force endeavors to improve the health and well-being of individuals across the lifespan by ensuring mental health and behavioral health issues are at the forefront in domestic and global health equity work.
---
Task Force Co-Chair
Evelyn Tomaszewski, MSW, ACSW
Program Director and Assistant Professor, Department of Social Work
George Mason University
Task Force Co-Chair
Edilma Yearwood, PhD
Associate Professor and Senior Advisor for Diversity, Equity, Inclusion, Belonging and Anti-Racism, School of Nursing 
Georgetown University Medical Center
Task Force Co-Chair
Kirby Magid, MA
PhD Candidate in Health Psychology
University of North Carolina at Charlotte
In the Works
Currently, the GMH Task Force has two primary working groups:
The Healthy People 2030 Working Group is focused on preparing recommendations for how to improve indicators of health, as measured by the CDC's Healthy People initiative. Most current indicators highlight physical aspects of health, with little concentration on behavioral health and well-being. This endeavor seeks to further the development and inclusion of Healthy People indicators that reflect well-being, from a social justice lens, to promote a holistic and accurate measurement of overall health.
The Mental Health Workforce Working Group is considering ways the existing mental health workforce and the current services and systems may be restructured to increase access and better support behavioral and mental health across the lifespan. This working group is focused on the need to rethink a mental health workforce that emphasizes the natural strengths and supports available to communities to improve well-being for all. The Working Group has recently published a white paper identifying models for mental health workforce support and sustainability.
What We've Worked On
In 2021, the task force developed Guidelines for Conducting Global Research: Global Alliance Perspective. Emphasizing community collaborations that are ethical, sustainable, and culturally appropriate, this set of guidelines is designed for researchers interested in conducting global research to review before engaging in research activities with low, middle, and high-resourced communities.
---
Other past work tends to fall in five primary categories:
Global Engagement and Advocacy
The GMH Task Force has sought to increase the Global Alliance's visibility and enhance our leadership in the mental health and social justice movement, through successful engagement with the United Nations and UN agencies, in partnerships with civil society groups and coalitions, and in collaboration with allied domestic and global human rights and social justice organizations and working groups.
Global Mental Health Equity
Much of the GMH Task Force's past efforts have been dedicated to raising awareness of mental healthcare as a human right and promoting equity in global mental health. Highlights of this work include:
Universal Health Coverage
The GMH Task Force also has advocated (and continues to advocate) for the inclusion of mental health in universal health coverage (UHC). Highlights of this advocacy include:
Creating a Healthy Nation
Frequently, our efforts are focused on cultivating mental health and promoting mental healthcare on a national level in the U.S. Some of our U.S.-related work includes:
Student Mental Health
The GMH Task Force focuses on supporting the mental health of students. Some highlights of our work centered on fostering student well-being include: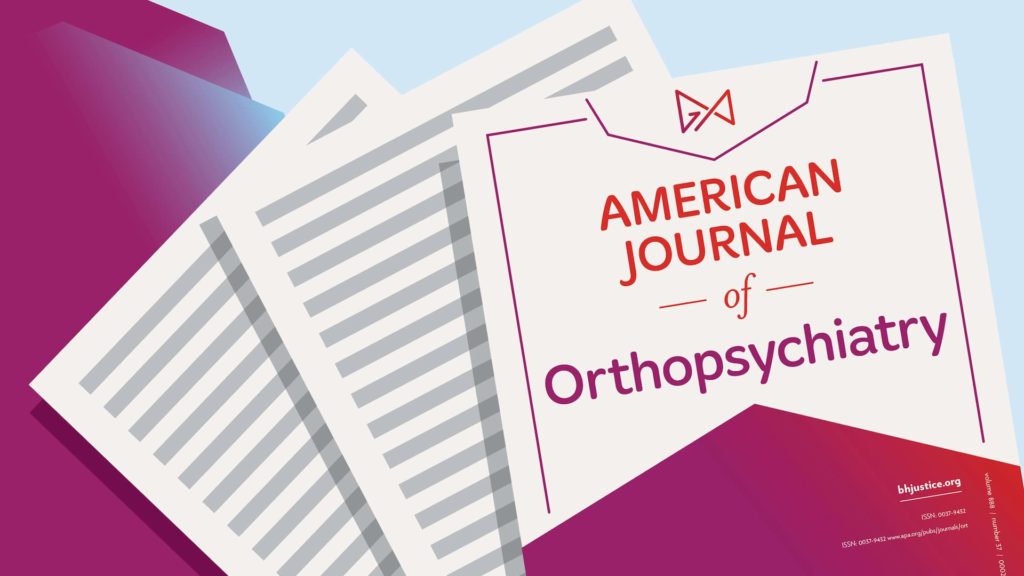 related research
American Journal of Orthopsychiatry
Global Coalitions & Partners
Get Involved
The Global Mental Health Task Force is always accepting new members who share our passion and vision. If you are already a member of the Global Alliance, you are invited to attend one of our regular Zoom meetings at any time. If you are not yet a member of the Global Alliance, visit our membership page to join today.
Even if you are not a member of the task force, we encourage you to follow and share our work and to attend events sponsored by the Global Mental Health Task Force.
Global Mental Health
Upcoming Events