Migrants and Displaced Persons Task Force
The Migrants and Displaced Persons (M&DP) Task Force advocates for the human rights and behavioral health of refugees and other people who are displaced due to violence, persecution, economic instability, food insecurity, and climate change. This group directs its efforts toward addressing structural inequities and injustices experienced by immigrants and refugees while illuminating their lived experiences.
Much of our work highlights the mental health impact of displacement and separation on children and families, the need for protections for children and families with immigrant status, and the treatment of children and families by immigration enforcement. The M&DP Task Force also emphasizes the importance of involving individuals, communities, and organizations, nationally and globally, in promoting the mental health and well-being of these populations. We recognize the critical role of acting at multiple levels using approaches that target policy, practice, and research in advancing health equity and human rights for migrants and displaced persons.
---
Task Force Chair
Jessica Goodkind, PhD
Associate Professor, Department of Sociology
Director, Refugee Well-Being Project
University of New Mexico
In the Works
In 2021-2022, the Migrants and Displaced Persons Task Force is working on:
A commentary on lessons learned from Afghanistan regarding the mental health impacts of prolonged conflict and forcible displacement
A policy brief on caring for the mental health needs of unaccompanied asylum-seeking minors in the United States
A state-of-the-science review, in conjunction with the LGBTQ+ Task Force, on promoting the mental health of LBGTQ+ migrants
A position statement on the situation in Ukraine
What We've Worked On
Historically, the work of the M&DP Task Force has had three primary areas of foci:
Family Reunification
A ongoing focus of the M&DP Task Force's work has been on bringing awareness to the trauma caused by family separation while advocating for policies and practices that support family reunification. Read more about our work on family reunification:
Seeking Asylum & Resettlement
Many of our efforts highlight the difficulties that many individuals and families experience as they seek asylum or refugee status and go through the resettlement process:
Treatment & Human Rights of Migrants and Displaced Persons
The task force also seeks to shed light on the mistreatment and discrimination that many face as they flee their countries of origin, particularly at the hands of enforcement agencies. Learn about how we work to protect the human rights of migrants and displaced people: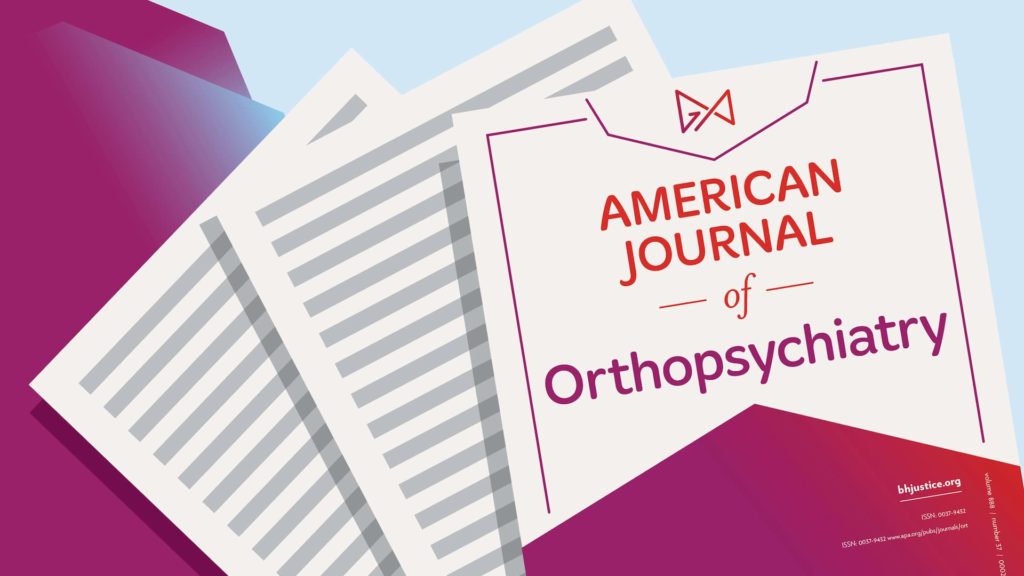 related research
American Journal of Orthopsychiatry
Get Involved
The Migrants and Displaced Persons Task Force is always accepting new members who share our passion and vision. If you are already a member of the Global Alliance, you are invited to attend one of our regular Zoom meetings at any time. If you are not yet a member of the Global Alliance, visit our membership page to join today.
Even if you are not a member of the task force, we encourage you to follow and share our work and to attend events sponsored by the M&DP Task Force.
Migrants & Displaced Persons
Upcoming Events