This year's conference features an extraordinary slate of speakers. Their research, activism, writing, and leadership represent the cutting-edge of thought and practice at the many intersections of behavioral health and social justice. They'll shine spotlights on vital issues, discuss their insights and accomplishments, and inspire us to continue the essential work of building socially connected and just communities.
Alondra Nelson, PhD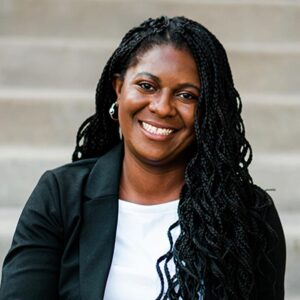 Apryl Alexander, PsyD
Dayna Bowen Matthew, JD, PhD
Deanna Van Buren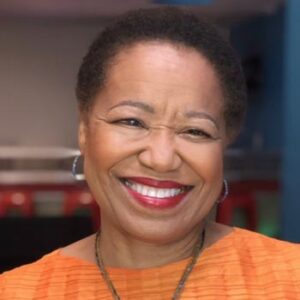 Gail C. Christopher, DN, ND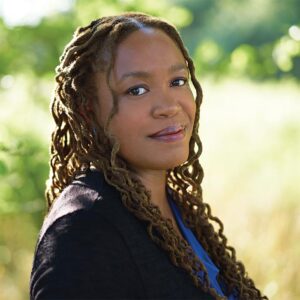 Heather McGhee, JD
Jeremy Sharp
Krish O'Mara Vignarajah, JD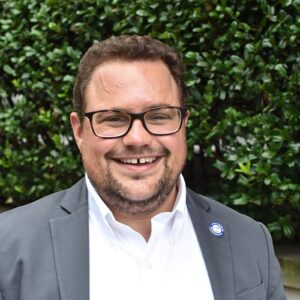 Rodrigo Heng-Lehtinen
Victoria O'Keefe, PhD, MS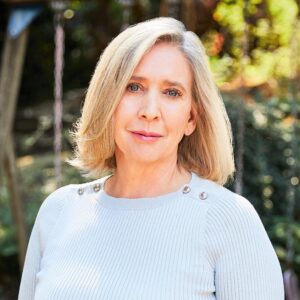 Warren Binford, JD, EdM
Speaker Bios
---
Alondra Nelson, PhD
Alondra Nelson is the Harold F. Linder Professor at the Institute for Advanced Study. Widely known for her research at the intersection of science, politics, and social inequality, she currently leads the White House Office of Science and Technology Policy. Her work sits at the intersection of racial formation and social citizenship on the one hand, and emerging scientific and technological phenomena on the other. Dr. Nelson is a leading expert on inequality and the social implications of new technologies, including artificial intelligence, big data, and human gene-editing
She is the author, most recently, of The Social Life of DNA: Race, Reparations, and Reconciliation after the Genome. Her books also include Body and Soul: The Black Panther Party and the Fight against Medical Discrimination; Genetics and the Unsettled Past: The Collision of DNA, Race, and History; and Technicolor: Race, Technology, and Everyday Life. She is also editor of "Afrofuturism".
---
Apryl Alexander, PsyD
Apryl Alexander is the Metrolina Medical Foundation Distinguished Scholar and an Associate Professor in the Department of Public Health Sciences at UNC Charlotte. A recognized expert in sexual abuse treatment programs, her research has been published in leading journals, including Journal of Forensic Psychology Practice; Criminal Justice Review; Child Maltreatment; Journal of Child Sexual Abuse; Journal of Sexual Aggression; and Sexual Abuse. She currently serves on the editorial board for Criminal Justice and Behavior and as an editorial consultant for the Journal of Black Psychology.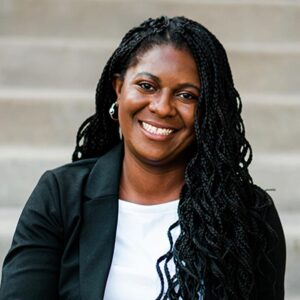 Dr. Alexander was the co-founder and former co-director of the University of Denver's Prison Arts Initiative, a program providing therapeutic, educational creative arts programming to incarcerated men and women in Colorado State prisons. She has served as a Board Member for a number of different nonprofit organizations. In 2020, Dr. Alexander was unanimously appointed to the Denver Citizen Oversight Board (COB) by the Denver City Council and served a two-year term.
Currently, she serves on the Transformational Community Engagement and Collaboration (TCEC) Advisory Board for the Colorado Coalition Against Sexual Assault (CCASA) and the Wisdom Keeper Advisory Committee for the WINGS Foundation. She is also an Advisory Board for Breaking Code Silence, an organization dedicated to ending the troubled teen industry.
---
Dayna Bowen Matthew, JD, PhD
Dayna Bowen Matthew is the Dean and Harold H. Greene Professor of Law at the George Washington University Law School. A leader in public health and civil rights law who focuses on disparities in health, health care, and the social determinants of health, Dean Matthew joined GW Law in 2020. She is the author of the bestselling book Just Medicine: A Cure for Racial Inequality in American Health Care and the newly released Just Health: Treating Structural Racism to Heal America.
She has taken on many public policy roles, including co-founding the Colorado Health Equity Project, a medical-legal partnership incubator and co-founding and directing the UVA Equity Center, an interdisciplinary research institute dedicated to building relationships between the university and its surrounding community to redress racial and socioeconomic inequality. She also is a member of the American Law Institute and currently serves on several public health boards including the CDC's Advisory Committee on Immunization Practices' COVID-19 Vaccine Working Group, the American Society of Law, Medicine, and Ethics, and the Scientific Advisory Council of the Foundation for Opioid Response Efforts.
---
Deanna Van Buren
Deanna Van Buren is an award-winning architect and activist recognized internationally for her leadership in using architecture, design, and real estate innovations to address the social inequities behind the mass incarceration crisis. Van Buren is co-founder of Designing Justice + Designing Spaces, an architecture and design firm with the mission of dismantling the punitive infrastructure of the prison system by designing and building new spaces informed by restorative justice: peacemaking centers, mobile re-entry housing, holistic behavioral health hubs, spaces for youth, spaces for diversion/re-entry, and more. Her work has been recognized by the American Institute of Architects San Francisco, as well as Architectural Record's Women in Architecture Awards honoring pioneering professionals. Van Buren is the only architect to have been awarded the Rauschenberg Artist as Activist Fellowship, was the 2018 recipient of the Berkeley-Rupp Prize and Professorship and is an alumna of the Loeb Fellowship at Harvard's Graduate School of Design.
For more information, please visit Linktr.ee/designingjustice.
---
Gail C. Christopher, DN, ND
Gail Christopher is an award-winning social change agent with expertise in the social determinants of health and well-being and in related public policies. She is known for her pioneering work to infuse holistic health and diversity concepts into public sector programs and policy discourse.
In her role as the Senior Advisor and Vice President at the W.K. Kellogg Foundation (WKKF), Dr. Christopher was the driving force behind the America Healing initiative to tackle structural racism and promote racial healing. The effort sought to improve life outcomes for children and families who were vulnerable due to racial inequities in communities.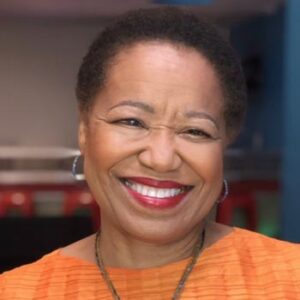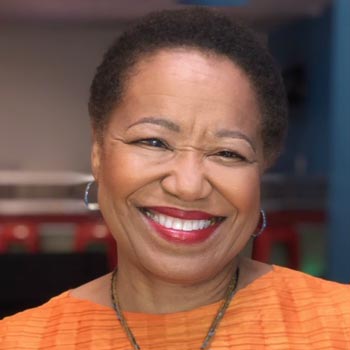 That work led her to become the architect of W.K. Kellogg's Truth, Racial Healing and Transformation (TRHT), an adaptation of the globally recognized Truth and Reconciliation Commission (TRC) model. In August of 2017, Dr. Christopher left her leadership position with WKKF to launch the Maryland-based Ntianu Center for Healing and Nature and to devote more time to writing and speaking on issues of health, racial healing, and the human capacity for caring. She is currently Chair of the Board of the Trust for America's Health.
---
Heather McGhee, JD
Heather McGhee designs and promotes solutions to inequality in America. Her new book, The Sum of Us: What Racism Costs Everyone and How We Can Prosper Together is now available from One World, an imprint of Penguin Random House. Her 2020 TED talk, "Racism Has a Cost for Everyone," reached 1 million views in just two months online. In the coming year, she will launch an original podcast on how to create cross-racial solidarity in challenging times.
Mrs. McGhee has testified in Congress, drafted legislation, and developed strategies for organizations and campaigns that won changes to improve the lives of millions. For nearly two decades, she helped build the non-partisan "think and do" tank Demos, serving four years as president. Through her regular media appearances, she elevates the concerns of working families on programs such as NBC's "Meet the Press".
She is the chair of the board of Color of Change, the country's largest online racial justice organization, and volunteers for numerous other boards in the fields of philanthropy and social justice. She graduated from Yale University and the University of California Berkeley School of Law, and has honorary degrees from Muhlenberg College and Niagara University. She lives in Brooklyn with her urbanist husband, a twenty year-old cat and a chatty toddler.
---
Jeremy Sharp
Jeremy Sharp currently serves as the managing director of the health practice for Waxman Strategies, a mission-driven consulting firm in Washington D.C. He has policy experience in both the executive and legislative branches of the Federal Government. Jeremy previously served as Deputy Commissioner for Policy Planning, Legislation, and Analysis at the US Food and Drug Administration (FDA) and as Counselor to the Secretary for Science and Public Health at the Department of Health and Human Services (HHS).
Jeremy has worked on a variety of issues including prescription drug pricing, tobacco control, substance abuse, mental health, food safety, drug and device regulation, pharmacy compounding, biosimilar and interchangeable product policy, emergency preparedness, reproductive health and choice, health information technology, community health centers, health professions issues, blood, tissue, and organ donation, and biomedical research.

Before his service in the executive branch, Jeremy served as legislative director for Senator Christopher J. Dodd, where he was involved in the enactment of the Affordable Care Act, the Family Smoking Prevention and Tobacco Control Act, and other health legislation. He also served as senior health policy advisor for Rep. Lois Capps' and worked for Sen. Evan Bayh. Jeremy received his bachelor's degree from Georgetown University.
---
Krish O'Mara Vignarajah, JD
Krish O'Mara Vignarajah is the President and CEO of Lutheran Immigration and Refugee Service. She previously served in the Obama White House as Policy Director for First Lady Michelle Obama and at the State Department as Senior Advisor under Secretary of State Hillary Clinton and Secretary of State John Kerry. At the White House, she led the First Lady's signature Let Girls Learn initiative.
At the State Department, she coordinated development and implementation of multiple programs including those concerning refugees and migration, engagement with religious communities, the legal dimensions of U.S. foreign policy, and regional issues relating to Africa and the Middle East. She worked closely with USAID, Health & Human Services, and the Department of Defense.
Before joining the White House, Krish practiced law at Jenner & Block in Washington, DC, clerked for Chief Judge Michael Boudin on the U.S. Court of Appeals for the First Circuit, and taught at Georgetown University as an adjunct. She has been recognized as one of The Daily Record's "Top 100 Women" and serves on the Advisory Committee of the American Bar Association's Commission on Immigration.
---
Rodrigo Heng-Lehtinen
Rodrigo Heng-Lehtinen is the Executive Director of the National Center for Transgender Equality. He is a transgender policy, advocacy, and messaging expert. As a transgender man, his wide-ranging experience in the LGBTQ movement has covered field organizing, leadership development, fundraising, and media advocacy. He previously worked with Freedom for All Americans, GLAAD, the Transgender Law Center, Gender Justice LA, and the National LGBTQ Task Force.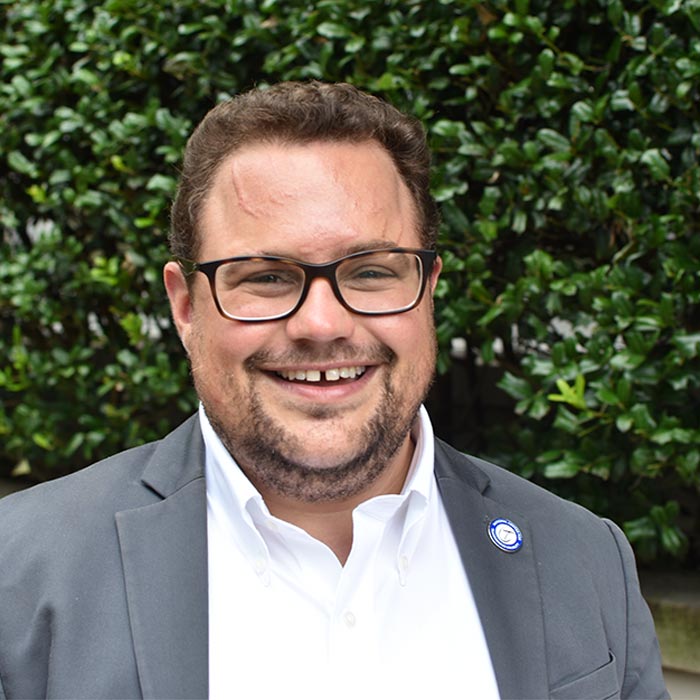 In past roles, Mr. Heng-Lehtinen was a field organizer for groundbreaking nondiscrimination and marriage equality campaigns, and organized leadership development programs in transgender communities and LGBTQ communities of color, honing new strategies for social change. More recently, he co-led the successful campaign to update New Hampshire's nondiscrimination protections to include transgender Granite Staters.
Over the course of his career, he has conducted international Spanish-language interviews, including on Univision, Telemundo, and CNN en Español, as well as English-language interviews with outlets such as The New York Times, MSNBC, CNN, and Politico. He graduated from Brown University and lives in Washington, D.C. He serves of the Board of Directors of AsylumConnect, a non-profit connecting LGBTQ asylum seekers with resources in the US and Canada.
Also on YouTube: NCTE Community webinar: Security Victory for the Equality Act
---
Victoria O'Keefe
Victoria O'Keefe is a member of the Cherokee and Seminole Nations of Oklahoma. At Johns Hopkins University, she is the inaugural Mathuram Santosham Chair in Native American Health, an Assistant Professor at the Bloomberg School of Public Health's Department of International Health (Social and Behavioral Interventions Program), and an Associate Director at the Center for Indigenous Health.
Dr. O'Keefe was appointed to the Johns Hopkins Bloomberg School of Public Health in 2017, becoming the first-ever Native American tenure-track professor in the Bloomberg School's history. Her community-based participatory research with Native communities focuses on strengths-based and culturally-informed suicide prevention, mental health promotion, and wellness.
She received her PhD in clinical psychology from Oklahoma State University and completed her clinical internship at the Puget Sound VA Health Care System – Seattle Division, both in 2016. In 2020, Victoria was honored by her tribal nation with a Cherokee Nation Community Leadership Individual Award. She has a life-long passion for working with tribal and urban Native communities inspired by Cherokee community values instilled by her late grandmother who was a Cherokee Nation community health representative (CHR).
---
Warren Binford, JD, EdM
Warren Binford is an internationally recognized children's rights scholar and advocate who is a frequent writer and speaker on a variety of children's issues, including 21st century forms of child abuse, exploitation, and neglect. She founded the Child and Family Advocacy Law Clinic at Willamette Law School and has provided legal expertise to many international organizations, including Save the Children and the International Red Cross, as well as major media outlets, including the New York Times, the BBC, the New Yorker, and CNN.
Professor Binford was selected as both a Fulbright Scholar in South Africa in 2012 and the inaugural Fulbright Canada-Palix Foundation Distinguished Visiting Chair in Brain Science and Child and Family Health and Wellness at the University of Calgary in 2015. She joined the University of Colorado faculty in 2020 after 15 years as a law school professor and administrator. From 2017-2020, she interviewed children and families at detention centers along the U.S.-Mexican border. She started a GoFundMe to raise money for other volunteers to document the children's experiences and co-founded Project Amplify to raise public awareness about the mistreatment of children arriving to the U.S. She recently compiled the award-winning children's book Hear My Voice/Escucha Mi Voz, which describes the experiences of children arriving to the U.S. in their own words.