Youth Mental Health: Role of Advocacy, Social Media, & Communication
New Podcast Episodes Released for Mental Health Action Day
Knowing that youth today are struggling more than ever before this powerful three-part series will consider what we can do, as we listen to personal mental health journeys. It will provide opportunities to learn about how we can manage the negative aspects of social media while promoting the opportunities related to action and advocacy. Finally, it will ask critical questions about research and policy for supporting youth well-being.
CONTENT WARNING: This series includes discussion about depression, suicide, and suicidal ideation.
Listen Now
Guest Co-host
Dr. Amelia Burke-Garcia, a seasoned health communications professional with nearly 20 years of experience in program planning, implementation, and evaluation. Currently at NORC at the University of Chicago, she leads the organization's Digital Strategy and Outreach Program Area, where she designs and implements strategies that leverage the power of digital media to influence behavior, most recently as the director for the award-winning How Right Now/Que Hacer Ahora campaign.
She has shared some of her experience in her book, Influencing Health: A comprehensive Guide to Working with Social media influencers, which is one of the many reasons that she has been named to VeryWellHealth.com's list of 10 modern female innovators shaking up health care.
Her new book, Communicating Through a Pandemic: A Chronicle of Experiences, Lessons Learned, and a Vision for the Future, is slated to be released this year. She has been highlighted by the U.S. Surgeon General, Dr. Vivek Murthy, for her work in honor of Women's History Month
---
Part 1
Part 1 features an engaging discussion that explores one person's mental health journey and more broadly about youth mental health today. Key considerations for action are explored, including understanding intersectional mental health and the cultural implications of mental health resources and services. Finally, this episode highlights the incredible movement behind Letters to Strangers and the Youth-for-Youth Mental Health Guidebook.
Guest Speaker
Diana Chao is a first-generation Chinese-American immigrant who graduated from Princeton University in 2021 and founded Letters to Strangers (L2S) when she was a sophomore in high school after bipolar disorder nearly ended her life. Today, L2S is the largest global youth-for-youth mental health nonprofit, impacting over 35,000 people every year on six continents with the world's first youth-for-youth mental health guidebook and the first toll-free pan-African mental health hotline.
---
Part 2
Part 2 concentrates on practical steps for improving youth mental health, with a particular focus on the roles of advocacy and social media. This engaging discussion considers how repressive LGBTQ+ legislation impacts well-being for youth and raises ideas for shaping health promotion opportunities. Finally, this episode suggests actionable steps that can be taken to improve overall mental health outcomes for youth, parents, and communities.
Guest Speakers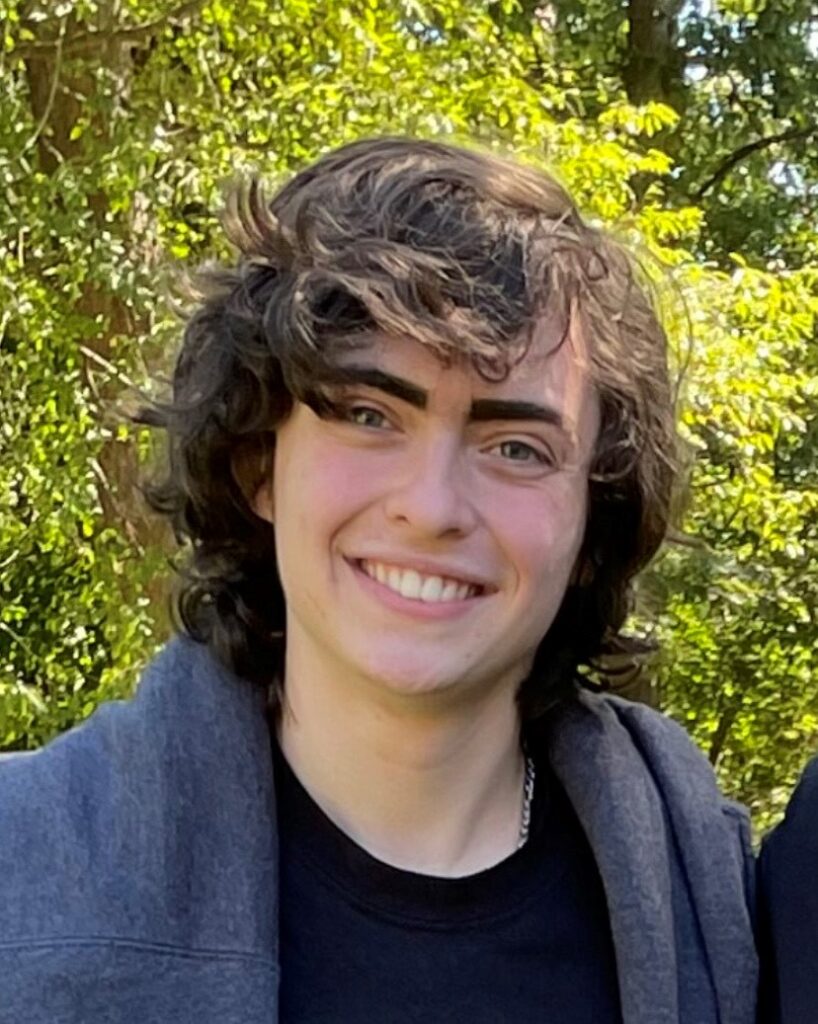 Adrian Smith is an 18-year-old fiery activist who made history at his Catholic high school as the first transgender man to ever openly transition. After being censored from his high school's newspaper his freshman year and told LGBTQ+ content was unacceptable, Smith worked all four years of high school to grow his school's GSA threefold, re-introduce LGBTQ+ library books that were previously banned and organize workshops and trainings to give the staff the tools they need to fight against homophobia, biphobia and transphobia. He now also leads the student-run newspaper and the "Tellus Zine" editorial board in Cincinnati, retaliating against the oppression he faced in creative expression in literary spaces and forging a safe space for his entire community. Smith's numerous obstacles and mental health struggles have inspired him to fight boldly for equality in LGBTQ+ health care and he aspires to become an openly transgender medical professional.
Sherri Gordon is a bullying prevention advocate and the author of nearly 20 books for teens and tweens. She has years of experience writing and researching health and social issues like bullying and dating violence and is the former editor of Columbus Parent magazine. Sherri holds a B.A. in Public Relations and Speech Communications with a minor in English from Otterbein University in Westerville, Ohio.
---
Part 3
Part 3 focuses on youth mental health and communication tools and pathways. Technology continues to evolve and our presence in both virtual and physical settings are paramount to our well-being. This discussion navigates key considerations for advancing the management of negative impacts of social media and technology and embracing the opportunities. In this final episode of the series, we engage in a critical dialogue about what the research says about the impact of technology on youth/parent relationships, explore how we ought to be communicating with our youth and learn about the role of non-traditional stakeholders in youth mental health, such as MTV.
Guest Speakers
​Dr. Michaeline Jensen's research focuses on the role of social contexts including social media, in adolescent development, with an emphasis on the use of technology to understand the parent-child relationship and the cultural environments within which these relationships are embedded. She earned her Ph.D. in Psychology in 2016 from Arizona State University.
Shavonne Reed is the mother of two Zoomers, and founder & CEO of OPUA Agency. OPUA is a GENZ targeted health and wellness company focused on chronic disease prevention and health promotion through marketing and communications headquartered in Atlanta, Georgia. Shavonne is passionate about spreading the importance of healthier lifestyles and generational health through her company and the Future Health NOW podcast.
Daylee Baker (she/her) currently is on Paramount's MTV Entertainment Group's Social Impact team where she leads race, culture and identity initiatives, along with providing show consulting and impact advising for the MTV Entertainment brands. Daylee is a key member to the MTV Mental Health Action Forum where she brings her expertise to help inform strategy around the intersections of race, culture, identity and mental health. Daylee has a background in communications, social media and impact campaigns. She previously led award-winning campaigns such as Bank Account Campaign with 21 Savage, We Are The Dream with French Montana and DJ Khaled Keys to Success. She found her love for working with the community in high school and throughout the years matched that passion with entertainment to scale impact. She is passionate about changing the narrative in media around marginalized groups and providing opportunities for audiences to take action. She resides in Brooklyn and in her free time, she enjoys running, baking, and traveling with loved ones.
---
Join the conversation! #MentalHealthAction #Together4MH


---