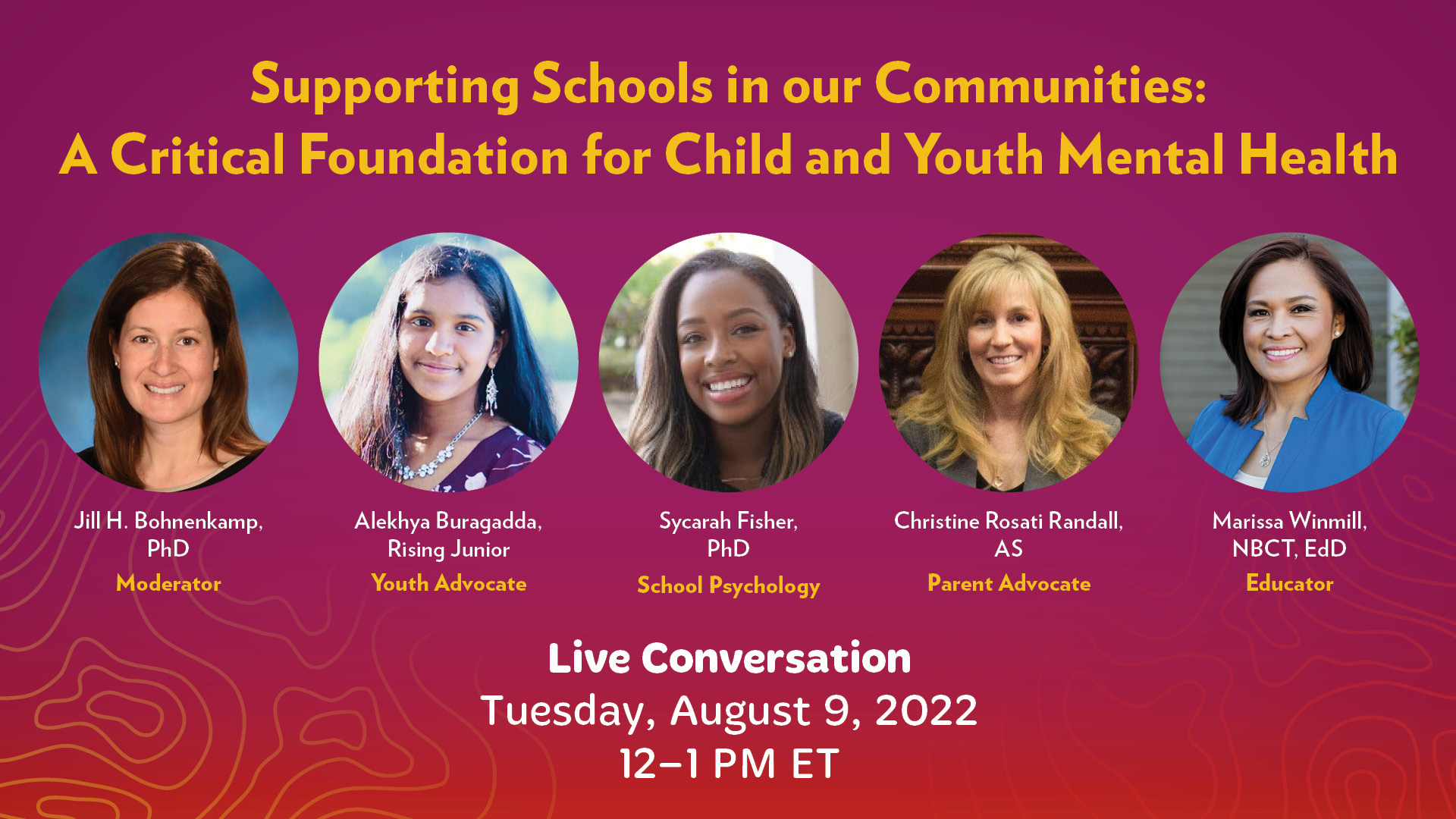 Supporting Schools in our Communities: A Critical Foundation for Child and Youth Mental Health
This moderated discussion will focus on the role of schools in responding to and supporting child and youth mental health. Understanding that schools are represented by many stakeholders, this engaging conversation will hear youth, parent, teachers, school psychology and research perspectives. The panelists will explore optimal design for schools to foster child and youth well-being. Strengths, weaknesses and barriers to achieving optimal mental health that have been experienced within communities will be considered.
---
Speakers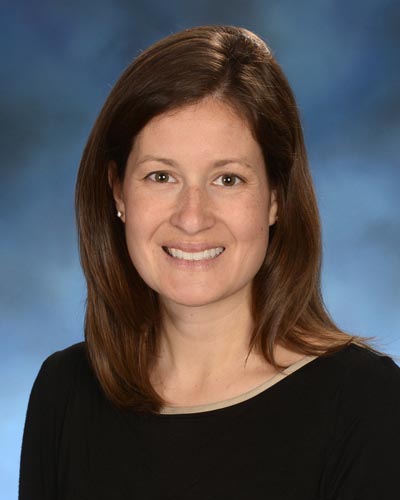 Moderator
Jill H. Bohnenkamp, PhD
Assistant Professor and core faculty at the national Center for School Mental Health, University of Maryland School of Medicine

Read Bio
Dr. Jill Haak Bohnenkamp is an Assistant Professor and core faculty at the national Center for School for School Mental Health within the Division of Child and Adolescent Psychiatry at the University of Maryland School of Medicine. Dr. Bohnenkamp has extensive experience in school mental health research, policy and clinical practice at the local, state and national levels. She works with individual school personnel, district, state and national leaders to advance high quality school mental health. Dr. Bohnenkamp builds on multiple years of direct clinical experience as a school mental health clinician in urban, suburban and rural school districts to inform her research and policy work. Her research focuses on behavioral, academic and school safety outcomes of school mental health service provision, mental health training for educators and pediatric primary care providers and ways to increase access to evidence-based mental health services for youth and families. Dr. Bohnenkamp is a Licensed Clinical Psychologist in the state of Maryland and supervises trainee research and clinical practice.
Panelist
Alekhya Buragadda
Rising Junior
Read Bio
I am Alekhya Buragadda, a rising junior at South Fayette High School. As a person who has suffered from mental health problems, and having no support from friends or family, I undersand the true importance of advocating for mental health. Using several breathing techniques and daily meditation, I began to slowly heal myself. However, I understand that there are several people across the country who suffer silently, and I wish to educate people who do not place importance on mental health. I have taken part in the Teen Working Group of the Pennsylvania Youth Advocacy that focuses on implementing mental health days in schools across the state. I am looking forward to providing my viewpoint as part of the panel discussion.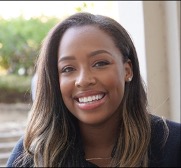 Panelist
Sycarah Fisher, PhD
Associate Professor of School Psychology, University of Georgia
Read Bio
Sycarah Fisher, PhD is an Associate Professor of School Psychology at the University of Georgia. She received her doctoral training at Michigan State University with an emphasis on working with culturally diverse populations. She completed her APPIC internship in New Orleans, Louisiana focusing on Response to Intervention within urban school systems. After the completion of her degree, she served as a School Psychologist for 3 years at an urban charter school in Washington, DC. Dr. Fisher's research focuses on improving outcomes for diverse populations. This manifests itself in two distinct lines of research. The first involves investigating culturally specific risk and protective factors related to mental health and substance use outcomes for minority youth. The second line of research focuses on the implementation of culturally relevant school-based mental health and substance use interventions and community partnerships. Dr. Fisher's work has been published in journals such as the Journal of Youth and Adolescence, School Psychology Review, and Addictive Behaviors and has been funded by the National Institute on Drug Abuse.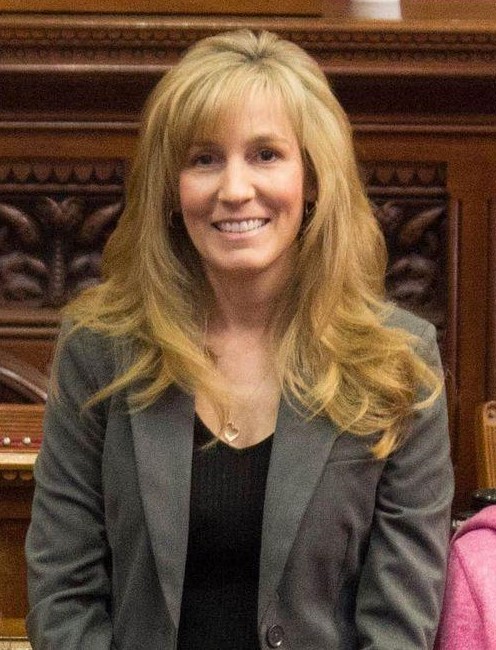 Panelist
Christine Rosati Randall, AS
Parent and grandparent, Killingly, CT
Read Bio
Christine is a parent and grandparent residing in Killingly, CT. Christine has been a longtime advocate for many issues affecting her children, as well as the children and families in her region. Those advocacy efforts led her to seek a seat in the CT General Assembly. Christine served as a CT State Representative and member of the Human Services Committee from 2015-2017. Christine is currently self-employed and conducts community outreach for a Regional, Local Early Childhood Collaborative, serving seven rural Northeast CT communities and school districts. In this role, she provides support to their Mental Health Task Force. Most recently, Christine has been one of the parents leading an advocacy campaign to bring a school-based mental health center into Killingly High School which has gained state and national attention. Christine and other concerned parents and community members continue their advocacy efforts to support students' mental health.
Learn more about Christine's efforts to bring a school mental health center to Killingly High School.
Watch a short video created by a student to inspire the community to continue their advocacy for a school mental health center.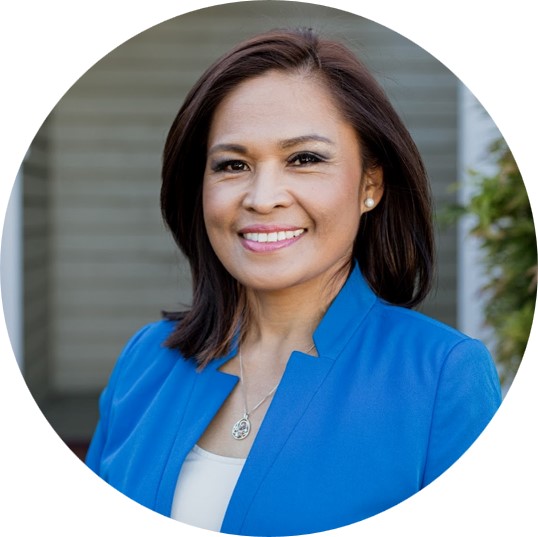 Panelist
Marissa Ricamara Winmill, NBCT, EdD
Educator, Kent-Meridian High School, Kent, WA
Read Bio
Boundary spanner, enabler, talent developer, life enricher, global trotter, multilingual, Marissa Winmill is a National Board-Certified Teacher and a Doctor of Education in Educational Leadership. Marissa has been teaching ELLs for almost 3 decades from the Philippines, Texas, to Washington. She leads the Equity Team and the Girls Who Code club at Kent-Meridian HS. She leads regional cohort of educators of color and co-founded the Kent Educators of Color Network. She is one of the Washington Education Association TPEP Student Growth Goal Trainers of Trainers, Implicit Bias and Microaggression trainer, BEST peer mentor, and a PGP facilitator. As a board member of the Washington state Professional Educator Standards Board, she's actively engaged in diversifying the educator workforce through PGP cohorts around the state. She's also the vice president of Filipino American Educators of Washington. Marissa is a relentless advocate for justice, excellence, and equity for her students and community. She recently earned her doctorate in education. Her research field focuses on BIPOC women leadership. She is also the recipient of the 2022 Golden Apple Moment Award.
---
Save the Date!
Coming Together for Action Conference
On October 28-30, 2022 we're coming together in Baltimore, MD to share innovative ideas for strengthening behavioral health services. Will you join us?